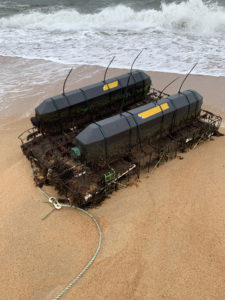 We are a group of local homeowners and frequent users of Gardiner's Bay, and, Napeague Bay.  Many of us have homes on the bay. All of us use and enjoy the bay. We swim, we fish, we sail, we paddleboard, kayak, canoe, kite surf, wind surf, boat, and more on the bay.
We all support a clean and healthy bay.  And we support providing opportunities for local fishermen and fisherwomen to harvest the bay. But we do not support allowing surface equipment and gear to be placed in locations that are frequented by boaters, sailors, and other recreational users or that destroy the scenic views of residents and visitors to our nearby parks.
Surely, there are plenty of suitable locations for surface gear where recreational use is minimal or essentially non-existent.  To the extent decisions are being made on where to locate such surface gear in Gardiner's and Napeague Bays, or where submerged gear should be required, we request a seat at the table.
Next Steps...
Please join us in seeking responsible and harmonious aquaculture development in Gardiner's Bay.